When Rational Thinking Prevails
Thank your lucky Stars and Stripes each day level heads walk the walls, regardless who's side they're on:
[A]t 40 minutes past midnight on [26th September 1983] [Colonel Stanislav Yefgrafovich] Petrov looked up and saw a missile launch from a United States silo had been detected by one of his satellites. Now you might expect panic at this point but missile command tends to attract the serious, sober type, probably the type of people who smoke a pipe and sew leather patches on their jackets, and Petrov kept his head.

He knew the satellite had been reported as suspect and decided to hold off on informing the high command. Then a second missile launch was picked up, and shortly after another, and another and another. Petrov knew that if he waited until he could confirm the launches with ground radar it would be too late for his country, he and his family would die and the Yankees would win the Cold War.

Thankfully for us he thought before acting. He reasoned that it was illogical for a surprise attack to launch missiles one after the other – instead you'd launch everything you had and hope to wipe out the enemy before they reacted. He left the launch button alone and thankfully the missiles proved to be ghosts.
Col. Petrov thought of his family. He also reasoned the "attack" did not follow a rational pattern and therefore likely to be an error reported by an already suspect satellite. In 1983, threats by enemies were still regarded as rational on some level. If rational, then predictable.
Contrast this to the already irrational perceptions carried by the Islamofanatics smugly prancing around our little global village. You know, the ones that use women and children as human shields and glorify violent death. What do you suppose would be the likely outcome of the scenario faced by Col. Petrov if the finger on the button, rather than being guided by reason and thoughts of family, was instead guided by hate and Allah's will as dictated by the voices in his head and the words spewing forth from the likes of this cheery fellow: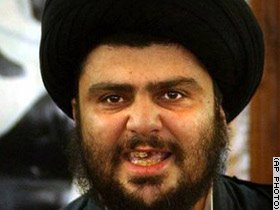 Or this happy nut: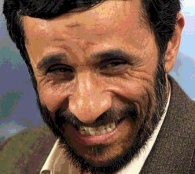 I fear somewhere out there the countdown to launch has already started.