The Last Words Of Kevin Cosgrove
Stunning.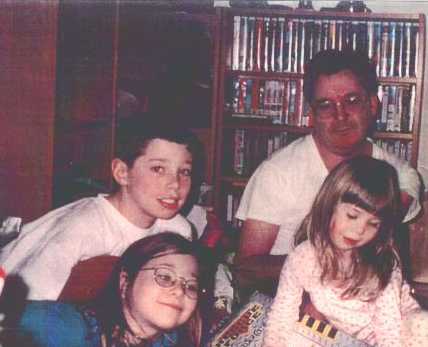 I have watched this and will watch it again – every time I show it to someone else. Then I will list for them all the points of Shar'ia law they are in violation of just by standing there and being who they are. The best they can hope for is the life of a dhimmi. At the hands of rabid fanatics, it is more likely the consequence of their transgressions will put them in that building with Kevin Cosgrove.
We know Kevin Cosgrove's last words. What will yours be?
For a fascinating "What If", read SF writer Dan Simmons' April 2006 Message.
More comments here.
[Edit History]
2006.07.27
On 15 August, 2004, Atefah Sahaaleh was hanged in a public square in the Iranian city of Neka.

Her death sentence was imposed for "crimes against chastity".

The state-run newspaper accused her of adultery and described her as 22 years old.

But she was not married – and she was just 16.
A fine example of the "pure values" President Mahmoud Ahmedinajad seeks to slather world-wide. Under Shar'ia law sex outside marriage is a capital crime, just as serious an offence as murder and drug smuggling. Care to venture a guess how many Americans have a noose with their name on it?
2006.07.28
Another thread regarding Atefah Sahaaleh can be found over on Tim Blair's site.
2006.08.13
An hour long video of Atefah Sahaaleh's story can be found here. Seventh century thinking caught on video. Who says we cannot go back in time?
2006.09.11
Added picture of Kevin Cosgrove and his children.
¯¯¯¯¯¯¯¯¯¯¯¯¯¯¯¯¯¯¯¯¯¯¯¯¯¯¯¯¯¯¯
Posted by GPE @ 6:08 pm
Comments are off for this post
Tags:
Freedom and Liberty