God bless Folger's coffee. Two pots a day of their magic elixir got me through undergraduate biochemistry. But this? Did Folger's actually make this commercial? The Anchoress may be speechless, but I've got something to say.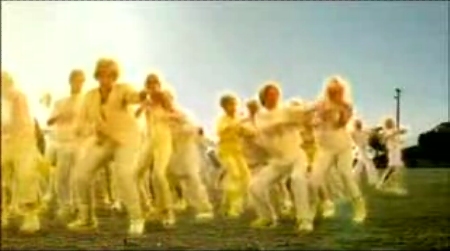 "You can sleep when you are dead"? E-gads. This commercial made me wish I was dead. At least now we know what happens when the Teletubbies go on slim-fast and procreate.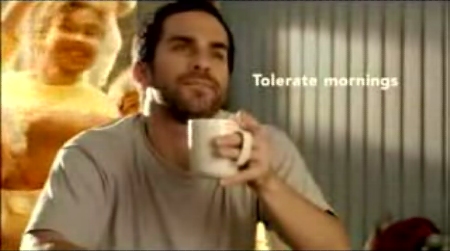 "Tolerate Mornings"? What an enticement. How about "endure chocolate" or "put up with clean water"? This looks to be the kind of effort from people who have never actually had a cup of coffee – sort of like me making a commercial for childbirth. I could do it, but it would be wrong. Note to Folger's Marketing Department: Wake up and smell some better coffee. Watch the whole thing here:
[Edit History]
2006.06.20 – Oh, no, Mr. Bill! They have an official Tolerate Mornings web site along with a better video clip – click on the little television after the Flash introduction.
¯¯¯¯¯¯¯¯¯¯¯¯¯¯¯¯¯¯¯¯¯¯¯¯¯¯¯¯¯¯¯
Posted by GPE @ 3:36 pm
Comments are off for this post
Tags:
Humor