A few pictures from a walk several weeks back. I'd meant to post them, but forgot about them until I happened across the digital camera this morning.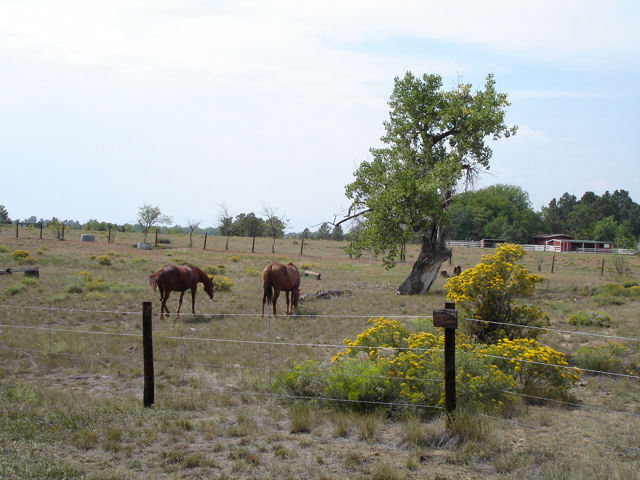 Janet and I called this cottonwood tree "Quasimodo." Out in a field all by itself, it has been struck by lightning more times than I can count. The bark on one side is all black, the after effects of its most recent brush with primal forces. As gnarly as it looks, it has always been an inspiration for persevering and getting through our own tough times.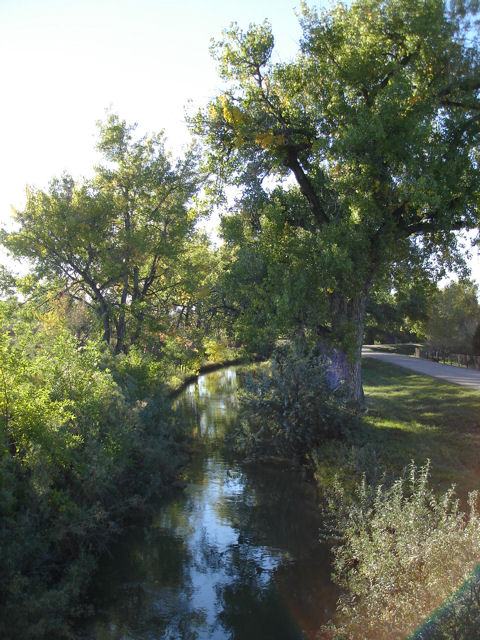 It used to be I could point a camera in any direction on my walks and end up with a cool picture like this. Now, there is so much mega-house building going on I have to frame my subject as best I can. On this walk, it was quiet, warm, fragrant and tranquil. Just like old times. I stood on this bridge soaking in the sunlight and comforting smells of Fall for a good long time. I want a strong memory of this place before it is gone forever.