…Rose (n. Willow)
At 2 weeks…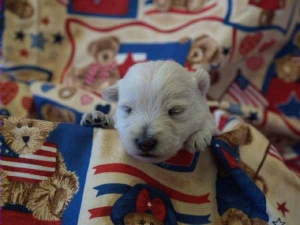 …3 weeks…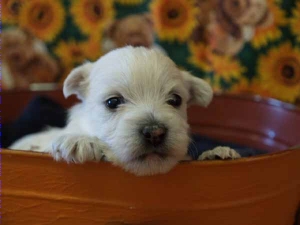 …4 weeks…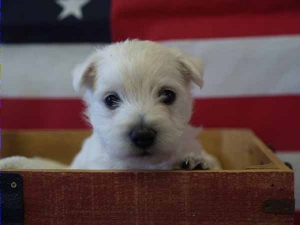 …5 weeks…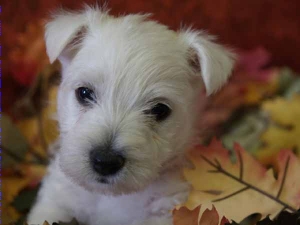 …6 weeks…wait for it…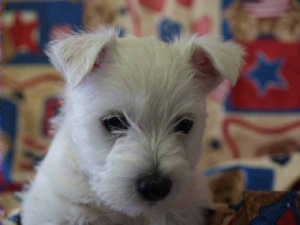 …Ears!…7 weeks…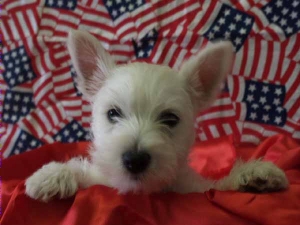 …and finally, 8 weeks.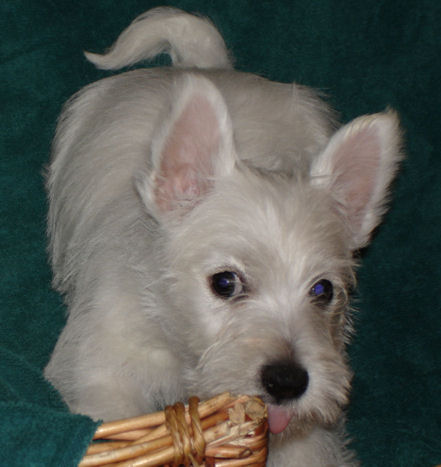 Settled on "Rose" for the name after seeing the puppy's ears. Two of Janet's favorite rose varieties were "Barbara Bush" and "Barbara Streisand". The puppy's ears look like petals from these two bushes in Janet's rose garden.
Spent most of yesterday driving out to Burlington, Colorado to meet the owners at Paws and Claws Kennel. Brought Jasmine along as she would have final say over whether or not the new puppy was a fit. It was a rough trip for the old girl, but she was a trooper and seemed to like the puppy. All that's left is to work out a few hierarchy rules between the two of them back home (So far, it's working out really good.)
They say you learn more about a company when things go wrong and experience how the company handles the problem. Such was the case here. A potential glitch in our deal arose and was handled completely to my satisfaction. Landon & Dana Richards were excellent to work with – conscientious, fair and honest. Their operations were very clean and a good example of what a responsible breeder's kennel should look like. In addition to puppy pictures, I encouraged them to put pictures of their kennel on their web site. The puppies sell themselves, but pictures of their operations would add just that extra bit of reassurance to potential customers, letting them know they are working with professionals and not some puppy mill crank.
If your decision is to work with a breeder, I highly recommend the Richards and Paws and Claws Kennel.
Previously:
Dangerous Cuteness IV
Dangerous Cuteness III
Dangerous Cuteness II
Dangerous Cuteness
A Dog Needs A Dog