From The Just-A-Little-More-Umph Department
This could just as well come from the Get-Out-And-Push Department: Satellite misfire to hurt HDTV expansion.
"Reports indicated that a rocket carrying the AMC-14 satellite did not reach high enough orbit."
Apparently, the problem has been traced back to the early moments of the launch…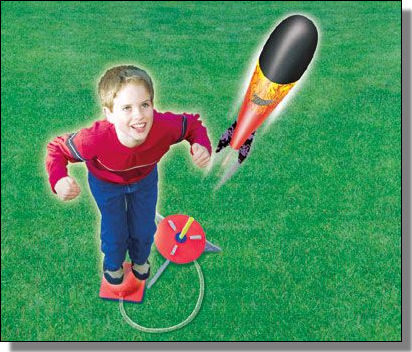 Tragically, rocket scientists designed the satellite assuming metric child dimensions whereas launch control assumed English child dimensions. The stomping power of a 24 year old male was needed rather than that of an 8 year old male.
¯¯¯¯¯¯¯¯¯¯¯¯¯¯¯¯¯¯¯¯¯¯¯¯¯¯¯¯¯¯¯
Posted by GPE @ 5:03 pm
Comments are off for this post
Tags:
Science and Technology